Custom Search
Travel Advisor Part 4 - Flights,Baggage, Customs, Duty Free
This Travel Advisor Part 4 - Flights,Baggage, Customs, Duty Free section covers advice that may help you decide which flight option will be best for you, as well as important information on Baggage choices and allowances, what to expect when filling in customs forms,clearing customs and duty free allowances.

#Travel Advisor Part 4 Tip - It is important to know the requirements of the countries you are travelling to and from!


Cheap Airlines - Pro's and Con's
Many of you will be tempted by the many offers from cheap, no frills airlines. As long as you are aware of what you are getting into... these may be a perfectly good way to have a cheap holiday. However....there are extra costs which you need to look at and put to the test. Is this basic cheap trip going to be so at the end?

After a return trip to Vietnam on Jetstar, we decided we would not have spent very much more on the normal Air New Zealand flight with
meals
wine
entertainment
blankets
pillows
all provided as part of the fare.

Each of these items is paid for separately, at an inflated price on a budget airline. You may also find you are more likely to be bumped, delayed, and have problems you are unlikely to experience with a standard airline.

As you cannot take liquids on board you are at least going to need to pay for drinks, and almost certainly for luggage....other costs are optional comfort extras.

Extra Costs You Will Likely Incur – Each Airline will Have Variations:


Very limited luggage allowance....you will pay quite dearly for extra weight
May only be allowed carry on hand luggage free
Pay for water – Jetstar were charging $ 4-5US for small bottles!
Pay for ALL food – I have never seen any that had very appealing meals, and it was all VERY EXPENSIVE
Pay for blankets and pillows
Pay for TV/DVD players – Jet star approx $20 US
Often have flights changed at short notice – this cost us a day each way to Vietnam, extra accommodation costs, and several hours more in the air with extra stops
If you miss your flight or have any problems, you usually forfeit the total fare.


I have also flown many US Cheap Flights with no food....and again found the meals offered were not very good value.

#Travel Advisor Part 4 Tip - Compare prices...looking at the complete costs incurred, before making your decision.

We decided the few dollars extra for the comfort on a long haul flight was worth it. It may be a viable option for short flights....but passengers definitely tend to get what they pay for.

If you HAVE to reach your destination on a given date and time....pay a little more! It may not always work out, but the chances are you will have fewer problems.
Luggage Considerations
What luggage you use is an important consideration. Generally the allowance seems to be 23kgs or 50 lbs for an economy fare. However....if you intend travelling on to other destinations on a budget airline e.g Air Asia you need to keep your weight to the lowest allowance for your destinations!

It is no use loading up for the first part of your trip and then finding you are over weight when you travel on to your fascinating travel destination with an airline with a more limited allowance! Some of the cheaper airlines have very small limits for luggage.e.g Air Asia, Jet Star have16 kgs allowances or even just carry on luggage... you pay for any extra.

#Travel Advisor Part 4 Tip - BUYING LUGGAGE - Remember weight is all important!

That leather luggage may look great...but you won't have much weight allowance left because the luggage itself is so heavy! Choose lightweight, strong luggage with easy to manoeuvre wheels.I highly recommend a good backpack with wheels which gives you choices, is lightweight and often have zip off day backpacks.

#Travel Advisor Part 4 Tip - PACKING – hand luggage, liquids, duty free etc

Unfortunately packing has become a whole lot more difficult in the last few years. You need to pack liquids,toothpaste, scissors and other sharp objects in luggage checked into the hold.An xray will pick up forgotten items!

#Travel Advisor Part 4 Tip - CARRY ON LUGGAGE


Firstly, I suggest you think about the size of your carry on luggage. Some people try and take large bags on that cannot fit into the lockers.
Your carry on luggage generally cannot weigh more than 7 kilograms – check your airline...they are variable.
You must show all make up and liquids in a clear plastic bag or container at the border control.
Duty Free does not always mean it can be taken on the plane! See special note.
Scissors with blades no more than 4" or 6 cms can be taken on in hand luggage, any longer and they are usually confiscated.
All liquids – sunscreen, face creams, toothpaste, body lotions etc.You cannot take containers with liquids larger than 100mls as hand luggage.You may need to decant enough into smaller containers if you require it on the plane
ALWAYS EMPTY WATER BOTTLES BEFORE GOING THROUGH CUSTOMS


#Travel Advisor Part 4 Tip -There are usually water fountains where you can refill your water bottle near your boarding gate.

#Travel Advisor Part 4 Tip - Even if the tube or bottle is half empty...if the container is too big, it will almost certainly be confiscated! Yes....I know...but rules are rules for the staff!




Duty Free Liquids
#Travel Advisor Part 4 Tip - Beware..... thinking the wine or spirits,large bottles of perfume etc bought duty free, will automatically be allowed onto the plane!

I find it quite reprehensible that you can buy in a duty free store and walk a few yards only to have this confiscated. But it can and does happen.

If you have a stopover...you need to have enough weight allowance to pack these purchases in your luggage. You cannot continue to take these on as hand luggage.

Even after waiting IN TRANSIT you can have liquids confiscated. Often it depends on the country and the staff. But generally you have to question if it is worth spending your money if you may lose the purchase! We no longer buy, unless it is the last stop.


Customs
#Travel Advisor Part 4 Tip - Every country has their own customs regulations.KNOW before you GO!

On board the plane you must fill in a Customs Form and it is important to answer truthfully. Generally you will
Be expected to have a reasonable amount of money for the length of your stay
Have no criminal convictions
Not be carrying more than a stipulated amount of cash
Not have a range of products the country stipulates - these are usually items that may bring diseases, insects etc into a country - plant or animal products, woodware, fruit, meat,honey etc
You could be asked if you have visited a farm or forest recently
You may be asked if you have had contact with people with certain illnesses
You may be asked to name your accommodation


#Travel Advisor Part 4 Tip - Read the form carefully.A mistake can be costly!






---
MORE TRAVEL ADVISOR LINKS
---
Travel Advisor
Travel Advisor Part 2
Travel Advisor Part 3
Travel Checklist
Travel Advisor Part 4 to Fascinating Travel Destinations - Home
Sign up for the RSS feed so you are updated when new pages are published.
---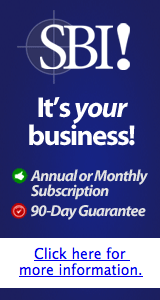 COMPLETE WEBSITE BUILDER - BUY ONE GET ONE FREE - ONE for YOU, ONE for a FRIEND or.......you have 9 months to start the 2nd site yourself. I did!
---
SHARE YOUR TRAVEL TIPS
reviews,stories...
we love to read them!
---
Display Travel Pics
NIX DIGITAL PHOTO FRAME REVIEW
---