Travel Advisor Part 2
Planning and Booking Your Holiday
Research and Book Flights and Accommodation
Travel Advisor Part 2 is all about researching and booking your flights and accommodation.
Now down to work and decisions! Having decided on your fascinating travel destination you should start by checking the costs for getting to your destination. If you are happy with these, move on to looking at accommodation costs....as these will eat up the bulk of your budget.
BOOKING FLIGHTS
You may wish to go to a travel agent for airfares if you have a complicated trip in the planning. However, if you are on a low budget, have a reasonably straight forward itinerary, or are willing and able to work your way through the system.... internet booking is definitely my chosen and recommended choice.
I have not necessarily found a travel agent has been as knowledgeable or helpful as I hoped for, especially if it is a more unusual destination. After much research I seemed to be doing the educating re Cuba Travel....although it is a little more common to visit now.
We have just booked several internal flights around Borneo. We have saved over $1,000 by booking online ourselves. Travel agents often CANNOT offer the airfare as cheaply as you can do it yourself online.
#Travel Advisor Part 2 Tip
–Double Check Everything Before Making the Click!
When you are using an airline search engine be sure the
dates including the month!
arrival and departure times
number of people
flight times
Names – must be exactly as in your passport
etc are correct. If you buy a ticket online with incorrect name, or other details.... you may have to pay again for a new ticket...you will
not be allowed on your flight with incorrect flight details
...they
must
match your passport!
#Travel Advisor Part 2 Tip
- Check Everything Again!
Some sites are not as user friendly as they could be....you may have to re fill in details if you click back for a small change. Re read everything! Once booked it is very difficult to make changes without it costing something...maybe even a full fare. That is the downside of booking online.
CHECKLIST:
Is the name exactly as in your passport?
Is the departure and return dates correct?
Is the time correct?
Have you got the correct number of people?
Is the price what you expected?...remember there may be taxes added.
Check how long the flight is
Check there are no unexpected stopovers.
Do you have enough time between connecting flights?
If you are happy it is all correct....then you can click the button and you should be forwarded to a copy of your booking. PRINT THIS OFF. You should also receive an email with an electronic ticket. Again......print this off. One is a receipt...one is the ticket you show at the airport.
CheapOair Super Saver Offer – Top 25 Cheap Travel Deals even got cheaper. Hurry up Book Now!
Research and Book Accommodation


ACCOMMODATION

Booking accommodation online is so easy these days with internet sites offering not just one booking search engine of hotel rooms, but a wide range of booking sites where you can compare a huge range of offerings. You will find there are price variations on different booking sites...... for the same room!


Most Accommodation Search Engines offer pricings for 5 star hotels to cheap hotels, motels, backpackers, apartments, guesthouses etc You can usually tick different options for how you wish to sort the accommodation.
etc Presented with a list...choose which is the most important criteria for you. You can then click the link for any specific hotel of interest and will then have even more options....plus access to detailed information on the hotel.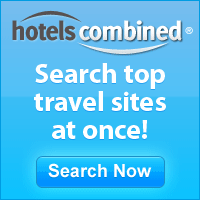 For example - Hotels Combined brings up a list of hotels.....click into those of interest and you will see there are also varying best prices for a range of different booking engines, so you can get the same room for the best price.
I highly recommend booking online because of this incredible function that makes it so easy to compare prices.
When booking your room look for
Kind of Room – single, double, queen, king etc
Smoking or non smoking
Is breakfast included?
Distance from airport
Distance from city centre or a specific location you expect to spend a lot of time
Distance to transport – train, bus
Free shuttles
What else is in the room - tea making facilities, internet, room service, phone etc
My experience is the prices quoted by travel agents can be expensive....and they tend to offer quite limited choices for popular destinations. But I suggest you still ask...sometimes they do get deals we don't have access to.
#Travel Advisor Part 2 Tip - Last Minute Accommodation Bookings
Remember too, that some online bookings are much cheaper if they are last minute. I sometimes check what I want and then keep coming back until the option comes up at the Last Minute Price. I have used this several times for Japan where accommodation is very expensive and got excellent accommodation at an excellent price.
#Travel Advisor Part 2 Tip - Always Read Reviews
You should not only check prices.....but read reviews online, which gives you a very good idea of what you are choosing. Trip Advisor is excellent for reviews....and many of the booking engines have reviews too.
We nearly got caught out when booking in San Francisco. Almost about to click the booking...I read some reviews first. What had seemed a good hotel in a good location was anything but....murders and mayhem outside the hotel was the norm!
#Travel Advisor Part 2 Tip - Check the Ratings
Checking ratings is a quick way to see how others judge the hotel. When you are taking note of the ratings...you do need to note how many people have rated the hotel....this does make a difference. I would give more weight to a rating made by several people than just one or two.
#Travel Advisor Part 2 Tip - Check Maps for Location
Do check the maps to ensure the hotel is in a suitable location. You don't want to find you are so far from all the action you have extra transport costs....which also eats into your time.
Having done your research...if you are finding flights and/or accommodation is beyond your budget, you may have to consider an alternative destination!
#Travel Advisor Part 2 Tip - The Season Makes a Difference to the Price
Seasons – Remember many areas of tourism have seasonal costs. The High season, when the weather is best, is also when the locals are all on holiday and tourists flock to a destination, with commensurate increased prices.
A good compromise is the Shoulder season....either side of the high season. The weather should still be good, but the holiday makers have gone home and generally the tourist population is less crowded. Sometimes it is not possible to avoid peak holiday times....but if you can.... it certainly quite literally pays to...with the bonus of shorter queues.
At this time both airfares and accommodation can be considerably cheaper...with often good deals coming up to fill the seats and rooms. However, if you are travelling in the total off season, or Low season some attractions may be closed and the weather may not be the best. You need to research this.
#Travel Advisor Part 2 Tip - A Package Deal can be Cheaper
A package deal will often give you a very cheap holiday with an all inclusive deal – airfares, accommodation, sometimes meals, transfers etc. This applies mainly to a resort style relaxing holiday or a city vacation. This usually applies good for short holidays. Weekend or week long vacations.


CLICK HERE to go to TRAVEL ADVISOR PART 3 - Travel Insurance,Transport, Communications
---
More Travel Advisor Information
---
Travel Advisor - Tips, Tools, Travel Planning

Travel Advisor Part 3 - Travel Insurance, Visas, Transport, Currency

Travel Advisor Part 4 - Flights, Baggage, Customs, Duty Free

Travel Checklist - Be Organised!

Return to Fascinating Travel Destinations - Home