Hotels in Samoa
a selection for everyone from budget to luxury !
You will have no problem finding hotels in Samoa which has a large range of accommodation from beach fales for the budget traveller, to top of the range internationally competitive resorts.Hotel in Samoa all include breakfast as part of the rate.




Note: Mid to late November is a quiet time for Hotels in Samoa. We found you were offered a very good discount – from 25% to 50% if you walked in unannounced and asked.November weather wise, is a good time of year to visit. Although there may be a little more rain, as it is the beginning of the "wet" season.

Samoa tends to have a lot of rain any time of year except in June - July, which makes for the lush tropical growth. They do have cyclones, but these are relatively rare. When we lived there, they had not had a cyclone( hurricane)for over 20 years. Then they had two in quick succession in the 1990's, but nothing since.


HOTELS in SAMOA SEARCH BOX
Below I will give a brief
Review for Hotels in Samoa
that we stayed in last month, and others we have used at different times. This is not all there is to offer. Nor are the hotels in any particular order. I have grouped them in locations.I will give you a link to help find a suitable hotel.Samoa has accommodation to suit all tastes and pockets.
Aggie Grey's Hotel - is synonomous with hotels in Samoa. It is a mid priced place to stay.........and worth checking for package deals.

They have bungalows, and the Fiafia night is popular, whether you are staying here or not! There is a second, very new Aggie Grey Resort
Aggie Grey's Lagoon, Beach Resort & Spa - (Very High Range)(pictured below) - out by the airport, which is top of the range, price wise. Very nice if you like it luxurious, but rather out of the way for sightseeing.You will pay twice the price for drinks and food, also - a Vailima beer was $8WS!

Hotel Tanoa Tusitala Hotel - is very central.One of the originals hotels in Samoa, this hotel does not seem to be so popular at the moment.It is very centrally located in Beach road, Apia.





Le Manumea Resort - (lower high range) – Up the hill a little way, this is one of the newest hotels in Samoa.It is a short taxi ride to central Apia. We loved it here. With very nicely furnished bungalows - my favourite was the outdoor bathroom, with a small pool and restaurant.I would recommend this hotel.Breakfast was very good, but would suggest eating elsewhere for other meals.
Outrigger (mid range) – We had booked to stay here. It was not quite the Outrigger we were expecting! An old villa, it has been converted into a hotel. The rooms were very small, and a little claustrophobic. There were fales, which for those on a budget would be good.They had a small pool,to cool off,and a nice BBQ area We walked up the road for a meal and went and checked out
Insel Fehmarn Hotel - ( mid range) – Being November and a very quiet time of year, we stayed here with a 50% discount for a fully self contained room about three times the size of the Outrigger. It worked out to be quite a bit cheaper with considerably more facilities, with a very nice pool, and restaurant that serves excellent meals. We found this an excellent , well priced place to stay, and it is right across the road from Giordani's Italian Restaurant – a wonderful eating place.
Amanaki Hotel - located at Sogi just on the edge of Apia this is the newest hotel in Apia. In a good location for exploring Apia, Amanaki has 20 rooms that all have sea views. With a swimming pool to cool off in, and a restaurant specialising in seafood this is a good mid range hotel. My husband often stays here on business trips.
1848 Princess Tui Inn Apia - located on the outskirts of town at Vaiala beach, by Pololo Deep - the only beach in Apia... this B&B in an old bungalow that was the Chinese restaurant when we lived in Apia in the 1980,s this is character accommodation for those on a small budget.
Samoa Marina Hotel - Located near Pololo Deep this is another well priced hotel very handy for exploring Apia, and close to restaurants etc making it suitable for those in Apia on business.
Seabreeze – (high range 4 star) – Built and run by an Australian and his English wife, this is one of the luxury hotels in Samoa situated at beautiful Paradise Cove.It is set in a beautiful bay, on the other side of the island from Apia.



With fales housing large hammocks, a small beach, kayaks for hire, and excellent snorkelling with live coral, and and abundance of colourful tropical fish, this was a lovely relaxing place. Ideal for honeymooners.

Samoa Hideaway Beach - This midrange three star resort is for those who want a quiet retreat by the beach.Accommodation is in either bungalows or beach fales.
Beach Fales on Upolu


There are several more beach fales. You can get a full current list of hotels in Samoa from the Samoa Tourism Authority in Apia.


Faofao Beach Fales Saleapaga - we did not stay here, but did eat at their restaurant, which had excellent, well priced meals. The fales stretch along the most beautiful white sandy beach.This would be a stunning spot to stay a few days.Very near to Boomerang Creek for some variety on your meals.
Taufua Beach Fales - These bungalows and beach fales are located on a gorgeous white sandy beach. For those on a small budget and/or who want a simple beach experience Taufua is a good choice.
Luxury Resort Hotels in Samoa !
Coconuts Resort and Spa(high range) – If you are looking for a high end resort, right on the beach you may like Coconuts. It has been upgraded since I was last there and has swimming pools, a spa with all the spa related massages etc, wonderful views and lovely open restaurants and sitting area.If you cannot afford to stay a night, you can enjoy a meal, or just a drink as you pass.Some Germans were on their third visit when we called in.



Sinalei Beach Resort and Spa - (very high range) – Right next door to Coconuts this is a resort for those with big pockets.The ultimate hotel in Samoa experience! Children under 12 years are not allowed.
Hotels in Samoa - Savaii
Le Legoto – Savaii (high range) – We had booked to stay at Vacations Resort just down the road. However, it seems there is a problem at present and Vacations is very run down. It was also very overpriced for what they were offering. So we went in to Le Legoto. This boutique resort was a little more than our price range.





However, they were offering a 25% discount due to the quiet season, so we decided to enjoy a luxury few nights at this lovely hotel in Samoa.

Built in traditional style, the rooms were spacious and very comfortable. Our room overlooked the pool and beach out to sea..................so we enjoyed the beautiful views from our own deck area. With a pool, bar and indoor/outdoor dining area all overlooking the beach this is a lovely hotel for those who like a bit of luxury.

Vacations Beach Fales – mid range – Though situated right on the beach this was a huge disappointment. The self contained fale was very basic, and the new one they showed us, which was overlooking the beach, was far from the other hotels we had stayed in.

The price was well out of kilter with what you were getting! The beach fales, may be fine for those going for very basic. However, the beach was not as pristine as usual in Samoa!

You can do much better for your tala!
Savaii Lagoon Resort -( Mid range) - these are right next door to Le Legoto – you are sharing the same beach. We had a good look and spoke to the owner of this more reasonably priced resort at $320WS for a self contained unit.

They are right on the beach and while not luxurious like next door, are very nicely done, comfortable and certainly somewhere I would be happy to stay. They are building a communal eating fale, and while they don't plan a restaurant, will have themed nights when you can enjoy hamburgers, fish and chips or whatever the nights theme is. There are several resorts and restaurants nearby, and a shop across the road.
Vaisala Beach Resort - located on a lovely beach at Asau. One of the earlier hotels in Samoa in Savaii( we stayed there when it opened in the mid 1980's), this resort is rather run down, so fairly basic accommodation. The apartments look over the beach which is accessed by steps.There is a large,basic restaurant, but the meal we had was very good.
Savaii Beach Fales
Vacation Beach Fales - Manase– see above
Janes Beach Fales– this was just along from Vacation Beach Fales and seemed the best of what was in the area. The fales had a separate little bedroom and were situated right on the beach. The only drawback was the shared bathroom facilities which were rather limited for the numbers using them.It was full when we inquired, so definitely popular!
Stephensons Fales– low range – These were being renovated. My husband has found these to be good when he has stayed here recently.They have their own restaurant with an extensive menu
---
More Samoa Information
---
Travel to Samoa

Sightseeing in Samoa

Aggie Grey's Hotel and FiaFia

Samoa Transport

Samoa Restaurants

Samoan Food

Return to Fascinating Travel Destinations - Home
---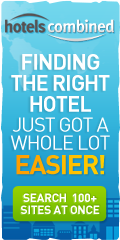 ---
Display Travel Pics
NIX DIGITAL PHOTO FRAME REVIEW
---