Book Cheap Accommodation Online
Do a search for your cheap accommodation online and save. By booking your own hotels,apartments, B&B's and hostels you will not only save commission for travel agents, but you can have a good look at photos, reviews, and maps and be sure you select accommodation exactly where you want.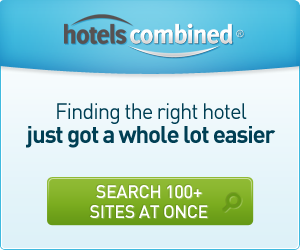 Over 30 different Search Engines for Wider Choice
If you are looking for a mix of destinations around the world this Search Engine below will give you plenty of options.Note you are taken to a different search engine to make a booking, as you are shown the prices each search engine has for the same room! The cheapest is at the top - but check for
booking fees
taxes
free breakfast
free cancellation
as these can make a difference to the end price.
Online Travel Accommodation
Well priced accommodation is always sought after by a wide range of people. Young travellers are probably in the majority looking for budget accommodation at their chosen travel destination.

These days, all age groups are looking to enjoy holidays and vacations staying in Cheap Hotels, Hostels,and Backpacker's.

Cheap accommodation comes with
Different levels of rooms
Prices to match
Shared or dormitory rooms are cheapest
Some rooms may have shared bathrooms
A couple may be looking to book a double room with ensuite
You will find many of these hostels and cheap hotels are in the central city, close to all the activities.
Use these
Search Boxes
to find a comprehensive range of accommodation from budget through to high end anywhere in the World.
Different Search Engines are better for different areas of the world.
Search Box for Europe
Can't find what you want in the Hotels Combined Search Box Above? I highly recommend for Europe you use the Yellow Search Box below. I find you get more choices by searching here at Bookings.com direct.


Compare Prices for the Best Deal!
The same cheap hotels are sometimes on all searches.Hotels Combined above... has over 30 different Accommodation Search engines.The Cheapest will be at the top of the list.


How To Use Search Information
Note variations for the same room on the different search engines - these include :
Breakfast included
Free cancellation
Check for best location
Check transport near the hotel
Read reviews - not everyone likes the same thing, so look for a reasonable number of reviews and any positives or negatives offered by several people
Watch for taxes and booking fees - these do not always show until you have progressed through the booking stages.Some may have no booking fees - others can have quite high taxes and fees.
---
More Accommodation Information
---
Travel Accommodation

Hotels in Vietnam

Tangalooma Accommodation

Borneo Hotels

Hotels in Samoa

Hotels in Vietnam

Casa Particulares - Cuba

Return to Fascinating Travel Destinations - Home