Custom Search
Australia Train Travel and Australia Rail Pass
Australia train travel in conjunction with any Australia Rail Pass is a great way to see this vast fascinating travel destination. With eight passes to choose from, you can enjoy an Australia vacation in a relaxed, comfortable and very cost effective way, stopping as long as you like in each destination.

Being such a huge country, travelling around Australia by train is a really good option as the driving is quite arduous with so many kilometres between cities.Many of the longer trips will take several days…..the most famous is the Indian Pacific Route crossing the Nullabor Plain – a 3 day trip from Adelaide to Perth. The Ghan from Adelaide to Darwin is another popular Australian train travel route.


Which Australia Rail Pass?
Australian Rail Passes
are only for those who do not hold an Australian Passport. On booking, you will be given an exchange voucher which you convert to a Travel Pass at a ticket office just before you start your travel. There are Passes valid for either 3 or 6 months.

There are eight different Rail Passes you can choose from....which means whether you plan to cover just one part of Australia, or want to take up to 6 months and cover East to West...... South to North, you can.It really gives you considerable flexibility....and will save you accommodation costs when you travel overnight.

By using an Australia Rail Pass you can get cheaper travel, and unlimited travel for the length of time you have opted for when purchasing your ticket....so you know your travel costs for your holiday.

While all the trains offer slightly different facilities.....each generally has excellent seating and beds... and good food is considered an important part of your Australia train travel experience.

It is an added bonus to be able to get up and move around, stretch your legs and have a meal in a dining car.


Australian Rail Lines and Routes
The many Australian Rail Lines include:


Australia's Great Southern Rail
Queensland Rail trains
The Ghan – takes 3 days from Adelaide to Darwin.Travel to the Red Centre and Tropical North.Spend time in Alice Springs and Katherine ( visit the Katherine Gorge) en route.
Indian Pacific – Perth to Sydney ( or reverse) across the Nullabor Plains, taking 3 nights and 4 days. Stop off in Adelaide if you have time.
The Overland – a relatively short day trip between Melbourne and Adelaide.
The Sunlander – Covering the same route as the Tilt train the Sunlander goes from Cairns to Brisbane with overnight sleeper. From luxury class to budget with 3 course dinner for all the dining is a highlight.
Tilt Train – from Cairns down the coast to Brisbane. Much like a plane with personal screens, laptop connections, meals etc and business or economy seating.
Spirit of the Outback – Brisbane to Longreach via Rockhampton. Visit the Outback and experience the heritage of the area.
The Westlander – Brisbane to Charleville – experience opal mining, Fly Doctor Service, Observatory
The Inlander – Townsville to Mt Isa
XPT
XPLORER


Each of the 8 Rail Passes has a different name.......but the trains allocated to the Pass could be one or more of the above trains and train lines .

There are full details of Australia Train Travel you should read about at Australian Rail Passes

NOTE:
You should prebook your seat prior to arrival in Australia.
You can upgrade to a better class or a sleeper.
Note there is a fuel surcharge on some lines such as the Ghan, Indian Pacific and Overland Trains


You could start at Cairns and travel by train right down the East Coast via Brisbane, Sydney, Melbourne to Adelaide and across to Perth. Or go north via Alice Springs to Darwin. Plus various side trips. With unlimited travel for 3-6 months you can really "see" Australia. It is your choice how long you spend in the many cities and stops along the way.

Have a look at the different Australia Rail Lines and peruse the maps to work out a suitable travel route for your Australia vacation.


---
MORE RAIL - AUSTRALIA LINKS
---
Sydney Attractions
Camel Ride on Lighthouse Beach
Travel in Australia
Campervan Rental Australia
The Great Ocean Road
Sovereign Hill
Tangalooma - Moreton Island
Tangalooma Accommodation
Sovereign Hill
Albany Western Australia
Great Southern wineries
Travel Guide Books Australia
Train Travel
Japan Rail Pass
Train Travel in Europe
British Rail and Rail Passes
Australia Train Travel to Fascinating Travel Destinations - Home
Sign up for the RSS feed too
so you are updated when new pages are published
---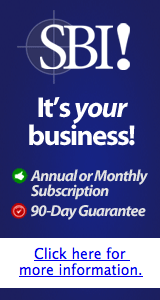 COMPLETE WEBSITE BUILDER - BUY ONE GET ONE FREE - ONE for YOU, ONE for a FRIEND or.......you have 9 months to start the 2nd site yourself. I did!
---
SHARE YOUR TRAVEL TIPS
reviews,stories...
we love to read them!
---
Display Travel Pics
NIX DIGITAL PHOTO FRAME REVIEW
---